Posted on December 24, 2010
A Goblin State of Mind.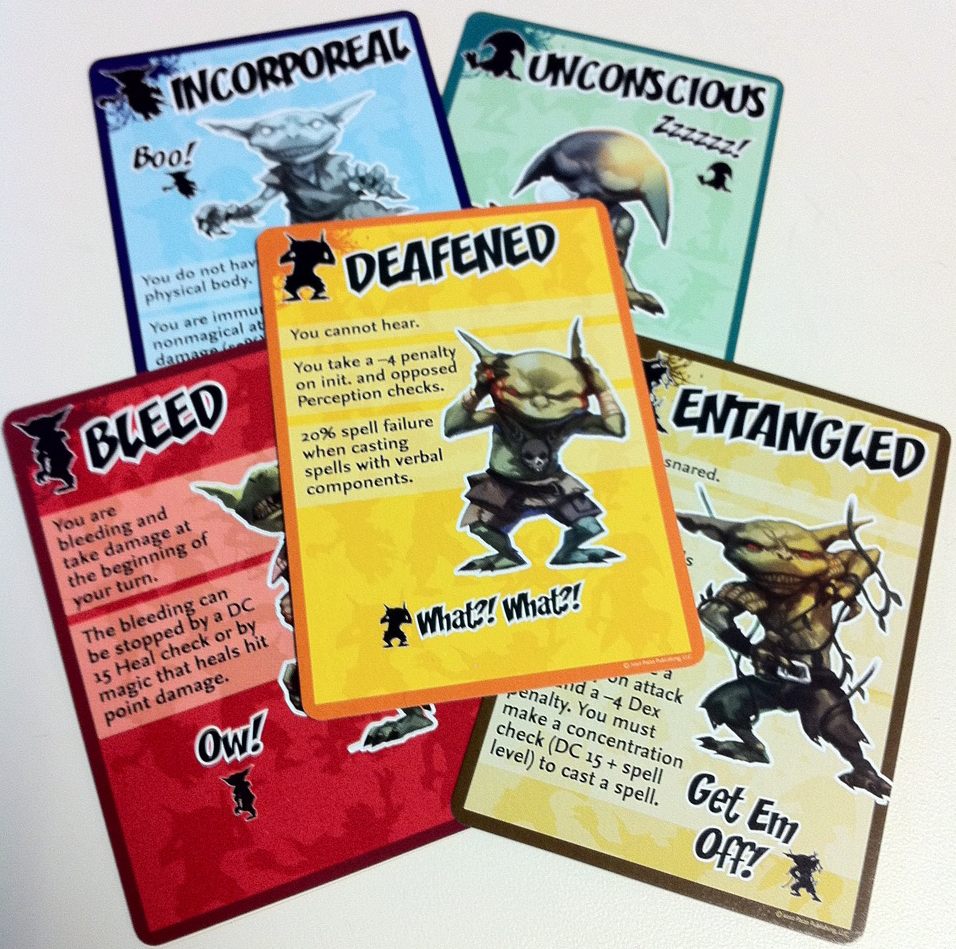 These are the Condition cards that Paizo is bringing out sometime next year. Your character gets deafened? Boom, there's your Condition Card, you just keep that on your sheet until it wears off.
I said YOU KEEP IT ON YOUR SHEE-… never mind.
Are there other ways of doing this? Gosh yes, none of which will cost whatever this pack will cost. I really do have to express my admiration for the way Paizo makes money from a game whose rules you can have for free from the internet.  I'd far rather see people  pour their creativity into these kinds of conveniences than meddle with rules or write umpteen similar scenarios.
Except the coins they made. That was stupid.