Posted on September 7, 2011
This makes me wish I had more nephews…
Paizo are releasing a starter set for Pathfinder and it really looks pretty great. The sample character sheet that they have for the pregenerated 1st level character would be – and I'm not being facetious about this – ideal for someone who has never played the game or has a harder time with the book-keeping aspect of the game.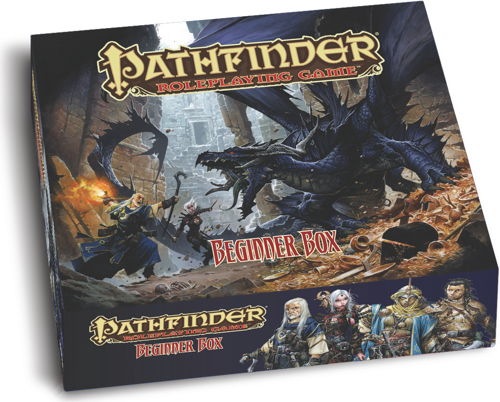 I really like what they've done with this and for $35, this seems like a pretty great bargain. It includes:
64-page Hero's Handbook, detailing character creation, spells, equipment, and general rules for playing the game
96-page Game Master's Guide packed with adventures, monsters, magical treasures, and advice on how to narrate the game and control the challenges faced by the heroes
A complete set of 7 high-impact polyhedral dice
More than 80 full-color pawns depicting tons of heroes, monsters, and even a fearsome black dragon
Four pregenerated character sheets to throw you right into the action
Four blank character sheets to record the statistics and deeds of your custom-made hero
A durable, reusable, double-sided Flip-Mat play surface that works with any kind of marker
The pawns are, I think, cardboard pieces on stands, but still, 80 is fairly generous.
If I was trying to get someone into roleplaying, this is what I would give them for Christmas.